TECHNOLOGICAL SOLUTIONS OF ENGINE ENCAPSULATION FOR AUTOMOTIVE (TECA) – CUP F/090010/03/X36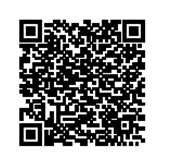 The TECA project aims to research and develop new structural components that, taking advantage of new materials and new solutions, will improve the acoustic and thermal performance of the vehicle, resulting in benefits on emissions and therefore on CO2 reduction.
In the project, an encapsulation system of the engine compartment will be developed that reduces thermal dispersion when the engine is stopped; In this way, the stored heat allows to delay the cooling of the powertrain and allow, on the next re-start, to reduce harmful emissions to the exhaust and fuel consumption to levels similar to the thermoly adjusted engine conditions. It is known that most of the harmful components to the exhaust (HC, CO, NOx, CO2) are emitted in the first phase of thermal regimation of the engine.
Specifically, the objective of the MD PLAST SPA, within the Teca project, was to research and develop additives with a view to weight reduction, thermal properties and flammability to be used in the design of innovative structural components for engine compartment encapsulation.
Based on the above, this research project is aimed at the study and development of new automotive components for the encapsulation of the powertrain, with the specific objective of contributing to the reduction of CO2 emissions, improving thermal and acoustic performance.
As these are innovative components, which must ensure acoustic and thermal performance, the Project will consider the use of plastic materials that, with the help of next-generation additives, guarantee weight reduction and thermal-acoustic insulation of the engine compartment and good flame-resistance properties.
MISE – FUND FOR SUSTAINABLE GROWTH – CALL BIG R&S PROJECTS – PON ENTERPRISES AND COMPETITIVENESS FESR 2014/2020 AXIS 1 INVESTMENT PRIORITY 1.B ACTION 1.1.3 LDR